Alte News
7.05.2014

AVIS AUX ELEVEURS DE MOUTONS & TONDEURS BELGES

Nos prochaines collectes de laine :

- à VERVIERS (province de Liège), le mercredi 09 juillet de 09h à 11h
- à TINTIGNY (province de Luxembourg), le jeudi 10 juillet de 08h à 10h
- à FAULX-LES-TOMBES (province de Namur), le jeudi 10 juillet de 14h à 16h

N'hésitez pas à nous contacter pour plus d'infos !

Vous désirez qu'une collecte soit organisée dans votre province ? Contactez-nous !
2.01.2013

HEIMTEXTIL visit

We will visit HEIMTEXTIL IN FRANCFORT the 09th, 10th and 11th of january 2013. Let's take this opportunity to meet again ! Please, contact us to fix an appointment.
>> More info...
4.10.2011

CAMPAIGN FOR WOOL

LIVE NATURALLY ... CHOOSE WOOL DBCwool supports THE CAMPAIGN FOR WOOL convened by His Royal Highness The Prince Charles of Wales
>> More info...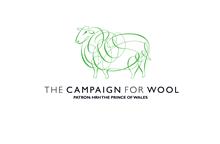 4.03.2011

Machine-Washable WOOL

MACHINE-WASHABLE WOOL at 40°C with wool program. EVOLUTION & ADAPTATION TO THE TODAY'S NEEDS WOOL is NOW not only comfortable, healthy, natural ... but also EASY-CARE. Natural and Topical, wool is the way of life "in the air".
1.10.2010

CLUB HALAL

DBCwool is one of the belgian companies which is ready to live the big adventure of the Halal concept on Awex's initiative. Visit this new website www.clubhalal.be